Espace 22, Contemporary Art Exhibition Venue In Monaco
Stronghold of the artistic universe in the world, the Principality of Monaco mixes a great diversity of cultures and inspirations allowing to welcome within it a multitude of young creators and contemporary artists. Although the performing arts have long been the only privileged place in Monaco, the Principality has seen itself, in recent years, gain a place of choice on the contemporary artistic scene.
Espace 22 is the opportunity for any young contemporary artist to compete, for the time of a temporary exhibition, with the biggest names and brands in the sector. Renting our exhibition space in Monaco means enjoying an exceptional location in the heart of the city, on a very dynamic avenue with high traffic throughout the year.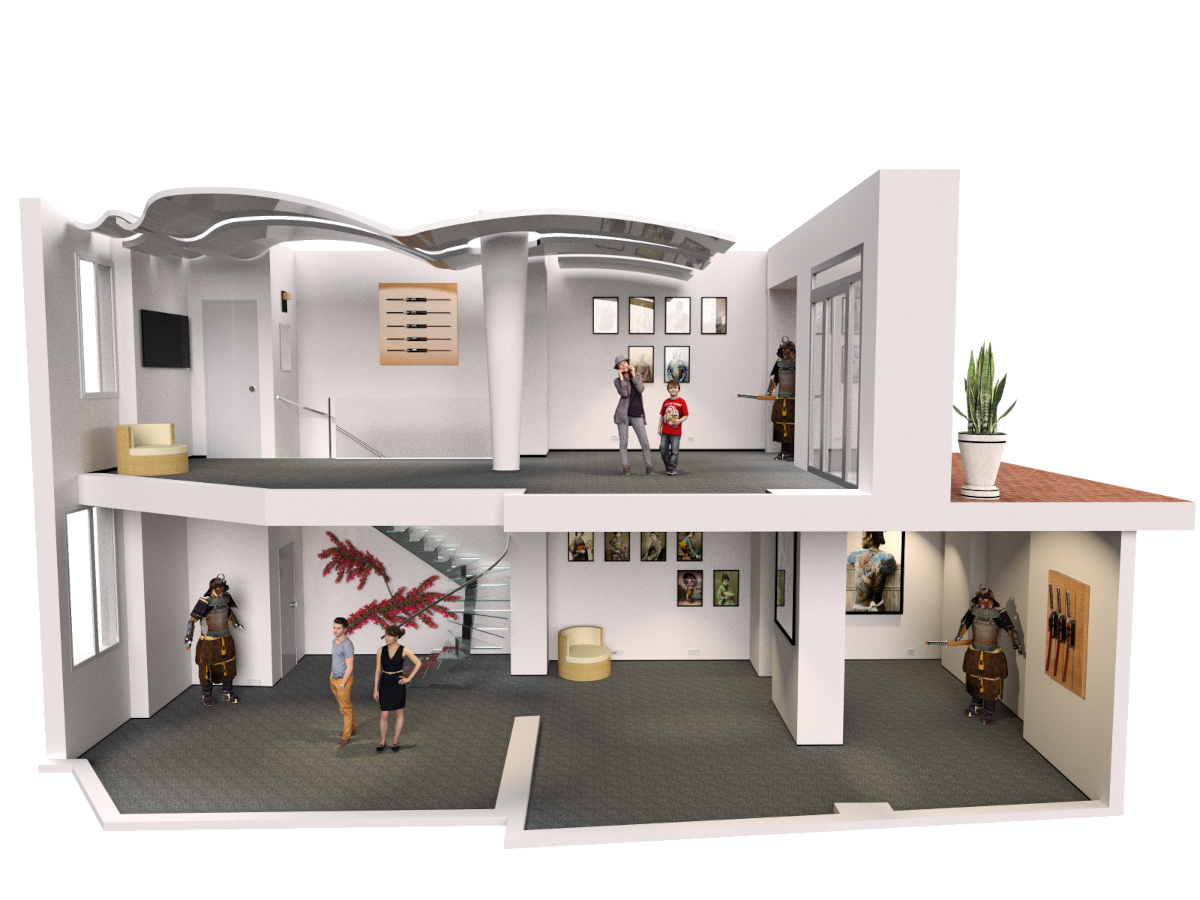 Ephemere Exhibitions
For an ephemeral time and in the sumptuous setting of the Principality, we invite you to make the walls of Espace 22 yours.
Promotion of the Arts
Espace 22 offers the opportunity to all young artists in the making or art creators wishing to gain notoriety, to take advantage of the novelty and prestige of our exhibition space in Monaco.
Environment Preservation
Espace 22 is also a perfect location to present projects for awarness on climate change !
Events hosting
Espace 22 can also help promote your brand and exposition by helping host a dedicated event !
Media partners
Espace 22 in partnership with both local and international media will help showcase your exposition !
Digital Promotion
Exposing in Espace 22 will also allow you to develop your brand by creating digital content.
Past exhibitions
All exhibitions since the begining
Past and present events and expositions in detail. Explore who took possesion of Espace 22 and who's next !
Know more
Virtual exhibitions
Espace 22 exhibitions in virtual reality
Espace 22 is now present on the Lieu.city platform to showcase it's clients exhibitions in virtual reality.
Know more
Why choose Monaco
The Principality has always maintained a unique relationship with contemporary art. International fairs, prestigious art galleries, dedicated auction rooms, artistic patronage, international prizes dedicated to modern art, Monaco is the scene of many events that enthusiasts and collectors from all over the world are particularly fond of. In addition to the thousands of inhabitants of Monaco and the Principality, there are tens of thousands of visitors who walk the prestigious avenues of the destination, thus consisting of a wealth of eyes that can potentially land on the artistic creations of our young creators. local or international.
Arousing curiosity, offering a prestigious place in the heart of the Monegasque city, sharing artistic values ​​or allowing visitors to the Principality to discover young talents, here is the participation offered by Espace 22 for local artists, among others. Make the choice of exclusivity and visibility by opting for an ephemeral contemporary art exhibition in Monaco.
We would love to hear from you !